Lucky Money Mini Baccarat
Lucky Money Mini Baccarat
Saturday & Sunday, October 14 & 15 | 7P-9P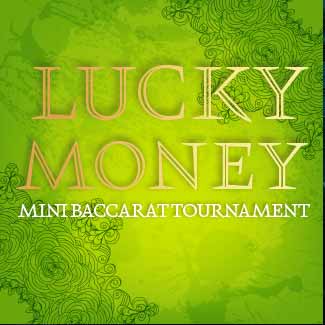 Saturday, October 14
7pm-9pm: Invited players register in Petit Bois Ballroom to receive a free session time and tournament T-shirt.

Sunday, October 15
12:00pm: $100 buy-in for public and late registration for invited guests at Table Games.

1:00pm: Tournament Begins. 8 30-minute sessions.

5:00pm: 4 wildcards drawn for Semifinals.

5:30pm: Semifinal round begins.

6:45pm: Finals Round begins.
Re-buys for $100, while seats remain available.