Shane Smith and the Saints
Shane Smith and the Saints
Saturday, February 24 | 8:00pm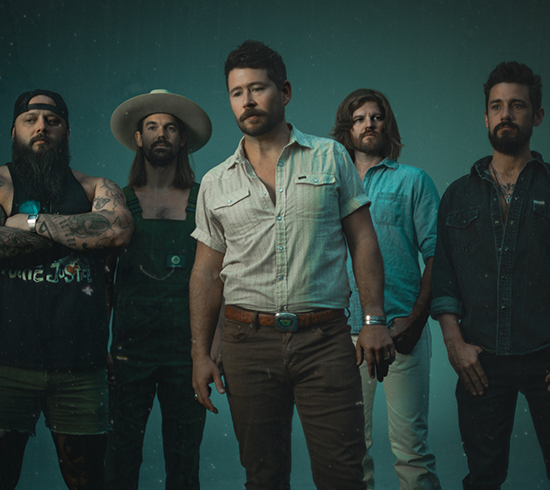 In the Grand Event Center
A native of Terrell, Texas, Shane Smith made music a full-time pursuit after moving to Austin. A passionate musician and songwriter, Shane soon connected with Bennett Brown, along with other musicians many of whom now make up The Saints. That group includes Bennett on fiddle, Dustin Schaefer on lead guitar, Chase Satterwhite on bass, and Zach Stover on drums. With a reputation as a high-energy live act with stunning four-part harmonies, Smith follows in the footsteps of such Lone Star songsmiths as Chris Stapleton, Ray Wylie Hubbard, Hayes Carll, and Ryan Bingham. Their first album, Coast, was released in 2013, and two years later came Geronimo, followed by Hail Mary in 2019. "I don't like just throwing stuff out there. If I'm going to be singing about something every night, I try to make it personal, make it something I can really relate to," says Smith, the band's lyricist and primary songwriter. "I like to sing with conviction, an honest conviction." It's with this passion, timing and intention that Shane offers up his newest studio recordings, "Hummingbird" & "Fire in the Ocean".
You may have heard about Shane Smith & The Saints from a friend who saw their amazing live show, or from a playlist on your favorite streaming service. Perhaps you heard the cast of Yellowstone shou them out in Season Four or saw the band play live on the Season Five premiere. Or maybe you're just hearing of them now. Whatever the case may be, we hope you enjoy these new songs! Keep checking back, there's lots more music on the horizon.
---
All guests must be 21 or older.
---